Meet Dr. Dustin Campbell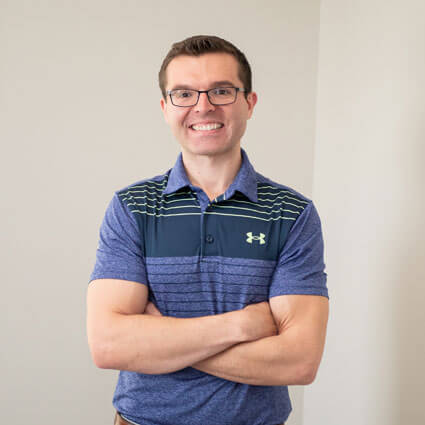 A Passion for Helping Others
Dr. Campbell originally began his journey into healthcare as a way to help his grandparents—who raised him—live the healthiest, most vibrant lives possible. He received a Bachelor of Science degree in applied exercise physiology from the University of Arkansas in 2016, before beginning chiropractic college at Parker University in Dallas, Texas.
While at Parker, Dr. Campbell became seriously ill with an autoimmune disease. Mainstream medicine was unable to help him and, near death, he finally found hope with a functional medicine practitioner. This experience shaped his future approach to care, giving him the determination to always provide patients with hope and the best care possible. Dr. Campbell has a passion for helping people find health and their ultimate life potential.
He earned his Doctor of Chiropractic, along with a master's in Functional Nutrition, from Parker University in December 2020.
Enjoying the Outdoors
When he's not helping patients at The Healthy Place, Dr. Campbell loves exercising and being outdoors, primarily hiking, camping and kayaking. He enjoys traveling around the United States with his grandparents, as well as hanging out with friends and participating in community events.
Take the First Step
Dr. Campbell has a passion for helping navigate and care for patients' health concerns and for helping them move toward their highest goals and prosperity. He looks forward to seeing you very soon and aiding you in gaining health, happiness, and life success. Take the first step—book your appointment today.

Dr. Dustin Campbell | (469) 798-2496