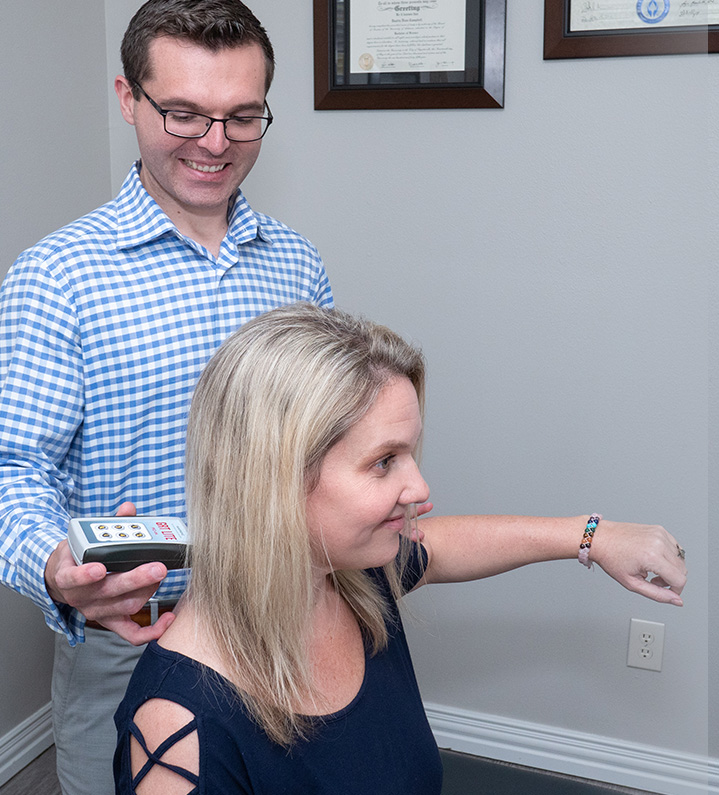 ACHIEVE YOUR HIGHEST WELLNESS POTENTIAL AT The Healthy Place
At The Healthy Place, we know every patient has a different definition of what makes life great—and whatever that is for you is what we want to help you achieve. Flower Mound chiropractor Dr. Dustin Campbell offers a unique, comprehensive approach to total health care that goes far beyond getting you out of pain. He digs deeper to discover everything that is contributing to your current health situation.
In addition to truly listening and understanding where you're coming from, Dr. Campbell offers overall support and life care to help you achieve health you may have thought wasn't possible for you.